Vasant Muralidharan (Assistant Professor), PhD, Rockefeller University, New York
Vasant grew up among scientists in the campus of the Bhabha Atomic Research Center in Mumbai, India. He studied chemistry and microbiology at the University of Mumbai, graduating at the top of his class. Vasant then got a Masters in Biotechnology at the Indian Institute of Technology, Bombay, where he did research on protein folding and dynamics. Vasant earned his PhD working on synthetic protein chemistry and biophysics with Tom Muir. For his postdoctoral work, he decided to dive into parasitology, working on Plasmodium falciparum cell biology with Dan Goldberg, and then joined the faculty of the Department of Cellular Biology and the Center for Tropical & Emerging Global Diseases at the University of Georgia. Vasant studies the cellular biology of Plasmodium falciparum, the lethal human malaria parasite. The Muralidharan lab utilizes CRISPR/Cas9 genome engineering to generate parasite mutants that help us understand the biological processes underlying the disease. Vasant's research interests are primarily in the interaction of two evolutionarily divergent organisms, humans and Plasmodium parasites, at the molecular level. How do the host and the parasite interact? What mechanisms drive the parasitic life cycle? In addition, Vasant teaches graduate and undergraduate courses in cell biology and parasitology. He is married to an amazing public health scientist and has two young children plus a giant dog.
Carrie brooks (lab manager)
Anat Florentin (Postdoctoral Researcher), PhD, Weizmann Institute of Science, Israel
Watcharatip (AM) Dedkhad (Postdoctoral Researcher), Phd, Chang mai university, Thailand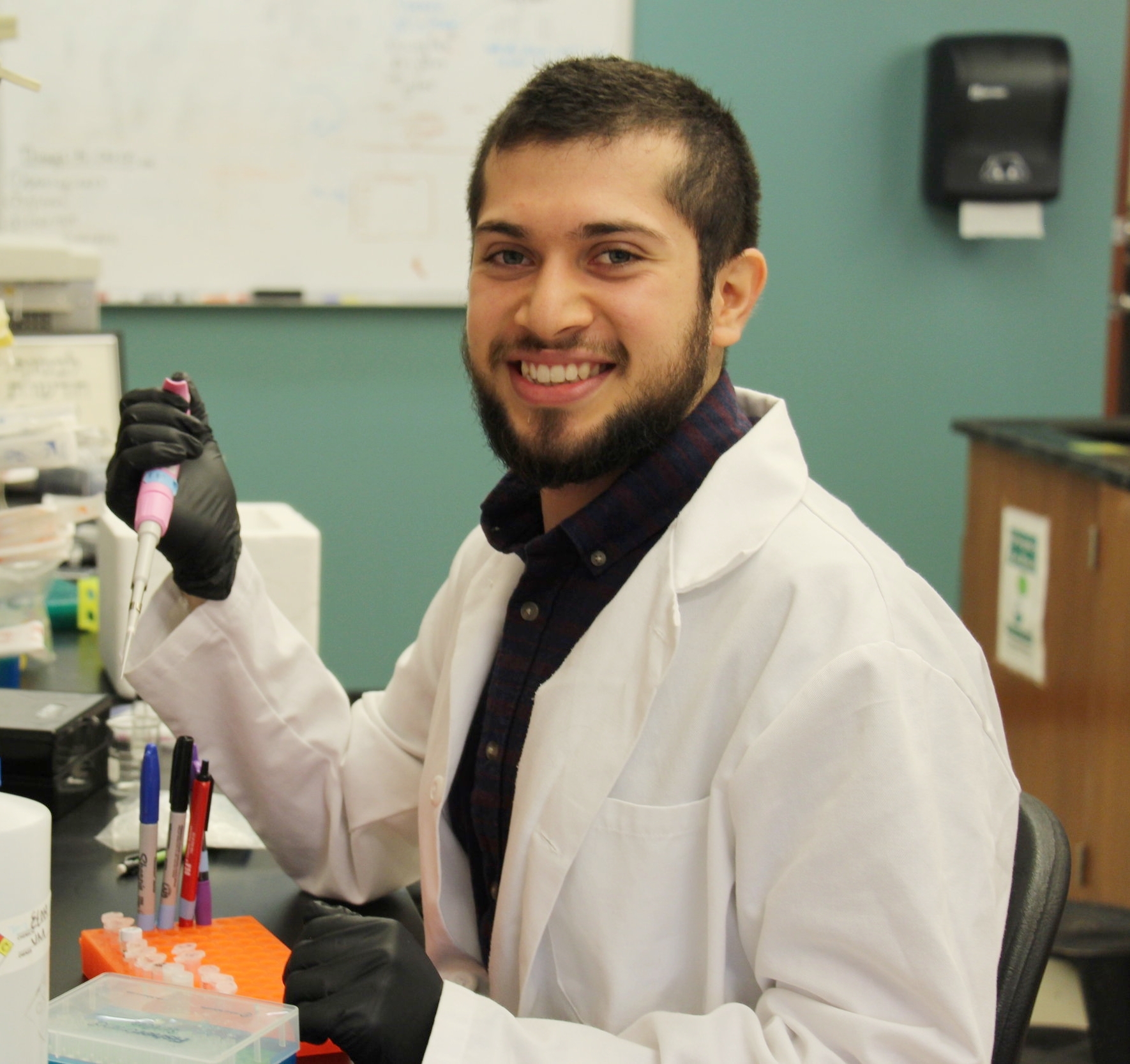 Manuel Fierro (Graduate Student), BS, University of Georgia
Manuel received his BS in Cellular Biology from The University of Georgia and loved Athens enough to stay and pursue a doctorate in the same field. As an undergraduate, he became interested in cells due to their high level of complexity. At the same time, he was exposed to the vast burden of parasitic diseases which motivated him to study the signaling mechanisms used by parasites to survive. Outside the lab, Manuel is involved in a local church, enjoys listening to music and spending time with this friends, and is happily married to an amazing wife.
David Cobb (Graduate Student), BS, Mercer University
ale villegas (Graduate student), BS, Northeastern illinois university
DAVID ANAGUANO (GRADUATE STUDENT), MS, UNIVERSITY OF MASSACHUSETTS, AMHERST
Dylon Stephens (Masters Student), BS, University of georgia
Dr. Heather Kudyba (Graduate student, 2014-2019): Postdoctoral fellow at Dr. Joel Vega-Rodriguez's lab at the NIH
Arden Farr (Undergraduate Researcher, 2018)
Arnav Goyal (Undergraduate Researcher, 2018)
Meha Patel (Undergraduate Researcher, 2017-2018)
Baylee Bruton (Undergraduate Researcher, 2017-2018)
José Rodriguez (PREP@UGA Scholar, 2016-2017)
Paul S. Kim (Undergraduate Researcher, 2015-2016)
Nathan Howell (Undergraduate Researcher, 2014-2016)
Michelle Krakowiak (Research Technician, 2013-2016)
Brandon Sims (Undergraduate Researcher, 2014-2015)
Lamiya Zaveri ( Summer Student, University of Virginia, 2015)
Kristen Bascombe (Undergraduate Researcher, 2013-2014)
Angelica Forero (Undergraduate Researcher, 2013-2014)
Jillian Fishburn (Research Professional, 2012-2014)